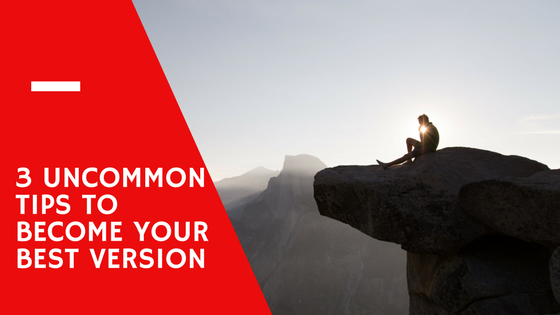 When you hear people say that you should become better, it can be confusing especially when you don't see anything wrong in you.
You can do the following:
1. Understand who you are:
People may say a lot of things about you but you should know yourself better.
What causes fear in you?
What triggers you?
What are you addicted to?
What are your patterns?
What's your temperament and values?
And so much more……
Find out these things and use it to understand your actions and lifestyle.
2. Accept who you have been.
Trying to change who you have been can keep you stuck. Focus on becoming better. Maybe you have once being a fighter, nag, selfish or proud, don't start analysing those days but look forward to what you want.
Living in denial of your past can also limit you so accept your scars and spots then reposition yourself.
3. Work towards who you want to be.
Look into your life, what changes do you want to make? Write it down.
What can you do to get there? Write it down.
Who do you need to talk to? What course do you need to take?
What investment do you need to make?
Where do you need to stop going to?
Who do you need to stop hanging out with?
Note them down then begin your journey.
Today, I woke up and spoke some truth to my mind. I will need to stop eating some food and adjust some habits if I want to achieve more so I'm taking steps to make that work for me.
Find out yours and stick to a better process.
Comment below tips you have been using for your personal growth.