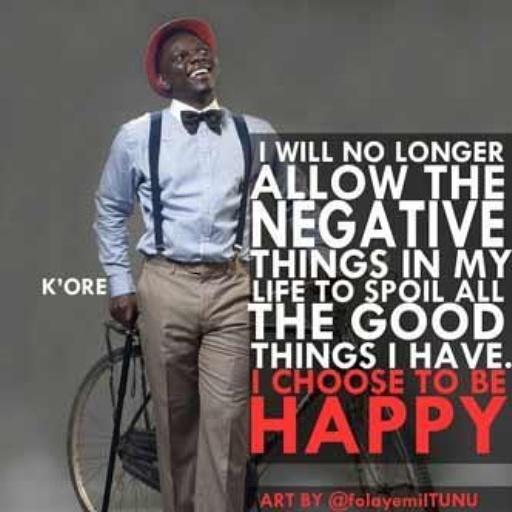 I stumbled on this story on Linda Ikeji's blog and decided to comment on it. The story explained how the event occurred before the death, read thus:
It was a story of how a 24-year-old lady Blessing Edet was arrested for allegedly stabbing her fiancé, Edet Ebong, 33, to death with a kitchen knife over his demands for sex. Blessing, who resides at Ogombo village in the Lekki area of Lagos state, had been dating Ebong for the past 18 months and they were on the verge of finalizing their marital plans.
Recounting what happened, the suspect said that on August 18, Ebong, who worked for Akwa Ibom State Transport Company (AKTC), had come in drunk and asked for Indomie noodles, which she prepared for him. After eating, he asked about the engagement ring he had given to her. She then told him it was on the table.
In her words, She said:
"We lay down to sleep and he started making advances on me for sex. I told him I had a hectic day and was tired. He flared up and started beating me.
"He broke the standing mirror in the room and injured me above my left eye with the broken glass. In defence, I ran to pick up the kitchen knife I had used while preparing 'Indomie' noodles for him. I mistakenly stabbed him in the stomach."
"After stabbing him, the fight continued. He went under the bed, brought out a cutlass and said he was going to kill me. It was at this point that my younger brother who had been trying to stop us, but to no avail, rushed out to call neighbours.
"My landlord heard the shout and rushed into our room. He saw Edet bleeding while I was holding a knife. He alerted the police and Edet was rushed to the hospital. Unfortunately he died two days after."
"Edet was my fiancé. We have been in a relationship for about 18 months now. However, six months ago, he had trouble with his accommodation; so I told him to move in with me since we were already engaged".
My view: So many singles out there would keep making mistakes over and over again until they erase some deposits and beliefs in their subconscious mind. The fact that a guy gave you an engagement ring doesn't mean that you should bring him into your house or even let him sleep with you. Even if he was stranded, his friend's place was a better option. So many people are guilty of living a couple's life before marriage.
The story already shows that they have been in the relationship for long and must have been having sex already. These days, guys use engagement rings to tie down ladies to their desires. And so many ladies are so desperate to keep a relationship whichever way. It is only a woman who doesn't understand her womanhood and purpose that gets freaked over an engagement ring. So many engagement rings have never become a wedding ring.
Ladies, listen and wake up!
Your life is not a useless life without a man. If you would be in a relationship with a man, observe his value system. If he has started beating you up, get ready to be a punching bag in marriage. You need to revisit your values, don't just settle down for anything or anyone.
Am not in support of the stabbing though it was done in self-defence but I must say, that's the fruit of immoral relationships. We all want to test before marriage. It doesn't work that way but since we all want to please our bodies, a lot of things can occur.
For a next time, it is very expedient that we observe who we are dating, their value system and their direction in life.
Men, you need to know too,
Please, stop letting your erection determine your direction. There are boys and there are men, which are you? Men have a purpose and a direction, boys fall for every vices to keep up.
There is a need to build a better value system in our generation, it starts from me and you. Must we be in relationships to survive? No!
A lot of people do not enjoy their singleness hence, end up with anyone available and even those in abusive relationships need to wisen up before its too late. Read more on enjoying your singleness; How to enjoy your singleness
There is a need to build purpose discovery, emotional intelligence and sexual saneness before chasing relationships. Not everyone out there understands the dynamics of relationships so stop messing up yourself around and lets reduce the number of casualties we are having. Learn to love yourself before vhasing relationships too, read here; Single And Loved
Choose to live healthy and stay purified!
#icreatemindshifts……………….